ALL KINDS OF LIMBO
VR CONCEPT DESIGNER
NATIONAL THEATRE IMMERSIVE STORYTELLING STUDIO

JAN 2020

Exhibited at: SUNDANCE FESTIVAL
(New Frontiers Exhibition) - JAN 2020
TATE MODERN - MAR 2020
Lead Artists
Toby Coffey
Raffy Bushman
Nubiya Brandon

Producer
Johanna Nicholls

Executive Producer
Accenture

Composers
Raffy Bushman
Nubiya Brandon

Music Supervisor
Marc Tritshler

Concept Design
Shankho Chaudhuri

Exhibition Design
Tom Paris

Sound Designer
Gareth Fry

Choreography
Coral Messam

Costume Design
Lucy Pugh-Bevan

Hair/Makeup Design
Laura Romain

In Collaboration With
Accenture
All Seeing Eye
Dimension
Surround Vision
Acuity Productions

Principal Cast
Nubiya Brandon


In October 2019, upon starting my role as the Production Design Assistant at the National Theatre, I approached Toby Coffey, head of Digital Development and the Immersive Storytelling Studio about getting involved, and lending my skills and enthusiasm for anything they might be cooking up.

I was quickly brought into take a look at their piece, All Kinds of Limbo which had been initially presented to the public earlier that Summer, and that they were reframing and redeveloping in order to submit to the Sundance Film Festival, in January 2020.

What initially started as an initial opportunity to give some feedback, quickly turned into a full engagement with the process of the redevelopment, and I was brought on to offer a conceptual redesign of the piece. I worked closely with Toby, Johanna, the technical team at All Seeing Eye , and the lead artists Nubiya Brandon and Raffy Bushman, bringing together their feedback, presenting new concepts and ideas, and synthesising the discussions into practical design offerings that were to turned into the functional experience by All Seeing Eye.

The project demanded a mixture of skills and lenses, drawing upon theatre, film and video game thinking, as well as visual dramaturgy and technical consideration. As well as coordinating the conceptual design, I also provided some Art Direction alongside Toby when filming new footage for this version.

This updated version of All Kinds of Limbo debuted at the New Frontiers Exhibition, at the Sundance Film Festival in January 2020. It then was exhibited at the TATE Modern as part of the "Uni to Unicorns with Digital Maker Collective and UAL" exhibition in March 202, and then finally at the BFI Film Festival in October 2020.





CONCEPT SKETCHES / ARTWORK / PROCESS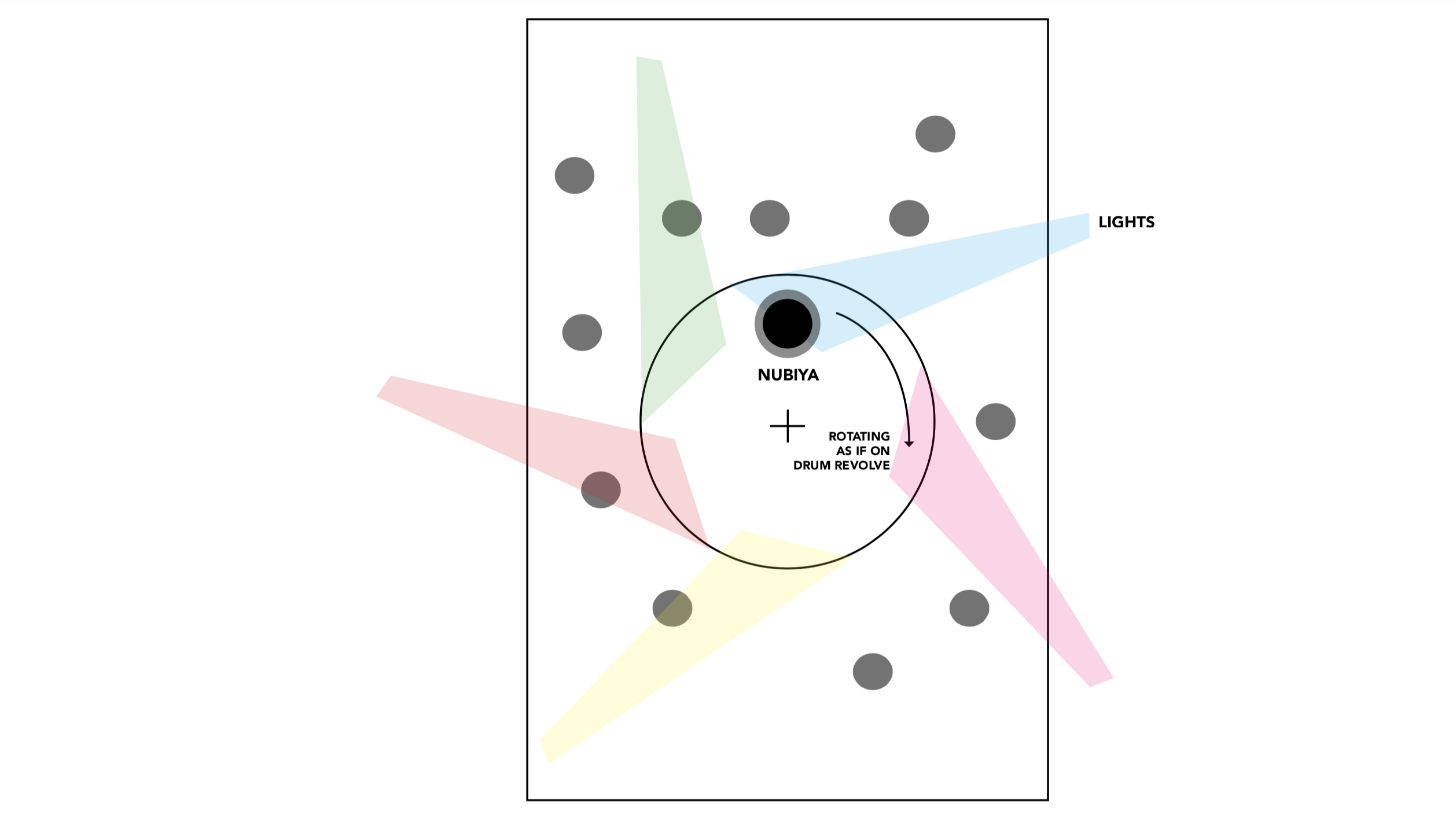 Early Stage Conceptual Design Sketches / Diagrams / Filming